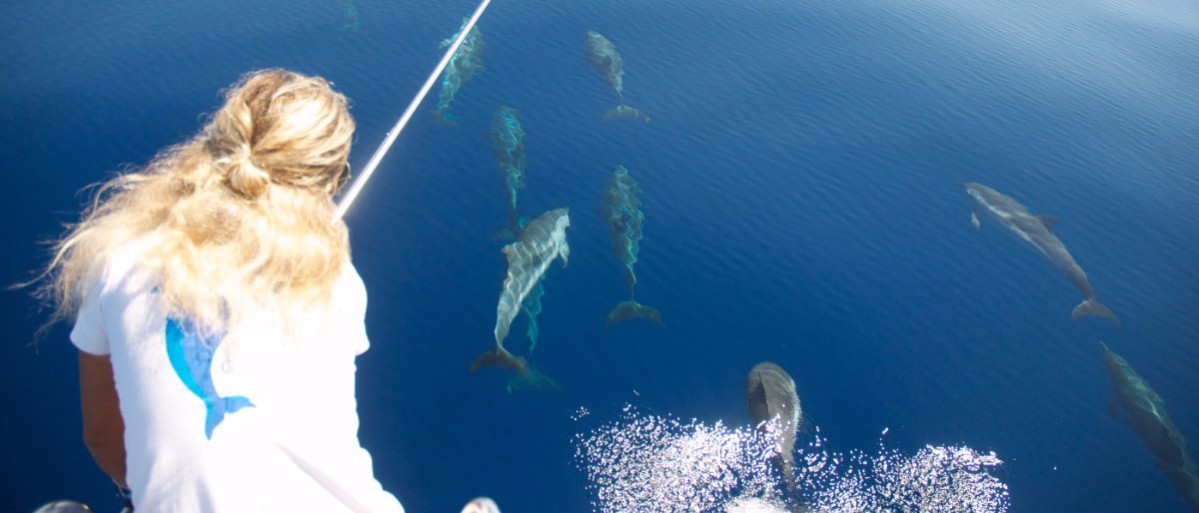 Science
technical cetology course
The technical cetology course is intended for students and graduates in biology, natural sciences, environmental sciences and scientific faculties with recognition of university training credits.
The 1st level course lasts one week, to this you can add the subsequent level courses (2nd and 3rd) each lasting a week. The various levels can also be carried out in different years.
At the end of the internship, a certificate of participation useful for curricular purposes is provided. TARGET The purpose of the internship is to provide students with in-depth knowledge of field research. The operational activities will be accompanied by a complete educational program on cetaceans. Furthermore, students who have participated in an internship can continue the collaboration relationship by developing degree theses.

RESEARCH AREA

The area where the internships are held has the Island of Elba as its nerve center. During the course, the areas of Elba 1, Elba 2, Elba 3 will be monitored, with favorable weather conditions it will also be possible to sail towards the smaller islands of the Tuscan Archipelago such as Pianosa, Montecristo, Capraia, Giglio and Corsica.

LOGISTICS

The port of embarkation and disembarkation is on the Elba Island: the exact place will be defined based on weather conditions and communicated by contacting the staff of the Center 24 hours before boarding. The whole course takes place on board the Ketos sailing catamaran always at sea. The navigation will be daily and the nights will be spent at sea at anchor.